There will be a times when you will need or want to advocate for yourself, your families, your children and kinship communities.
The Kinship Collaborative Charter have come together to advocate for and address issues in connection with kinship families caring for children and youth who have been separated from their biological parents.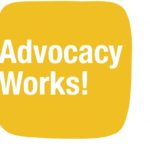 The following links are for local agencies that have significant advocacy activities for Kinship families:
Arizona Grandparent Ambassadors
Protecting Arizona's Family Coalition
Arizona Community Action Alliance
A Valley lawmaker is trying to help more families who foster their own young relatives. Click Here to watch a video regarding SB 1346, which unfortunately did not pass in 2014.